Pro-Line Racing -
Item No.
PRO605802
Pro-Line Track Bag with Tool Holder
Undeniable Pro-Line quality and styling
Inner corrugated plastic support housing
Multi-purpose Track Bag with Integrated Tool Pouch
Adjustable shoulder strap for simple transport
(1) Pro-Line Track Bag
(1) Inner Corrugated Plastic Support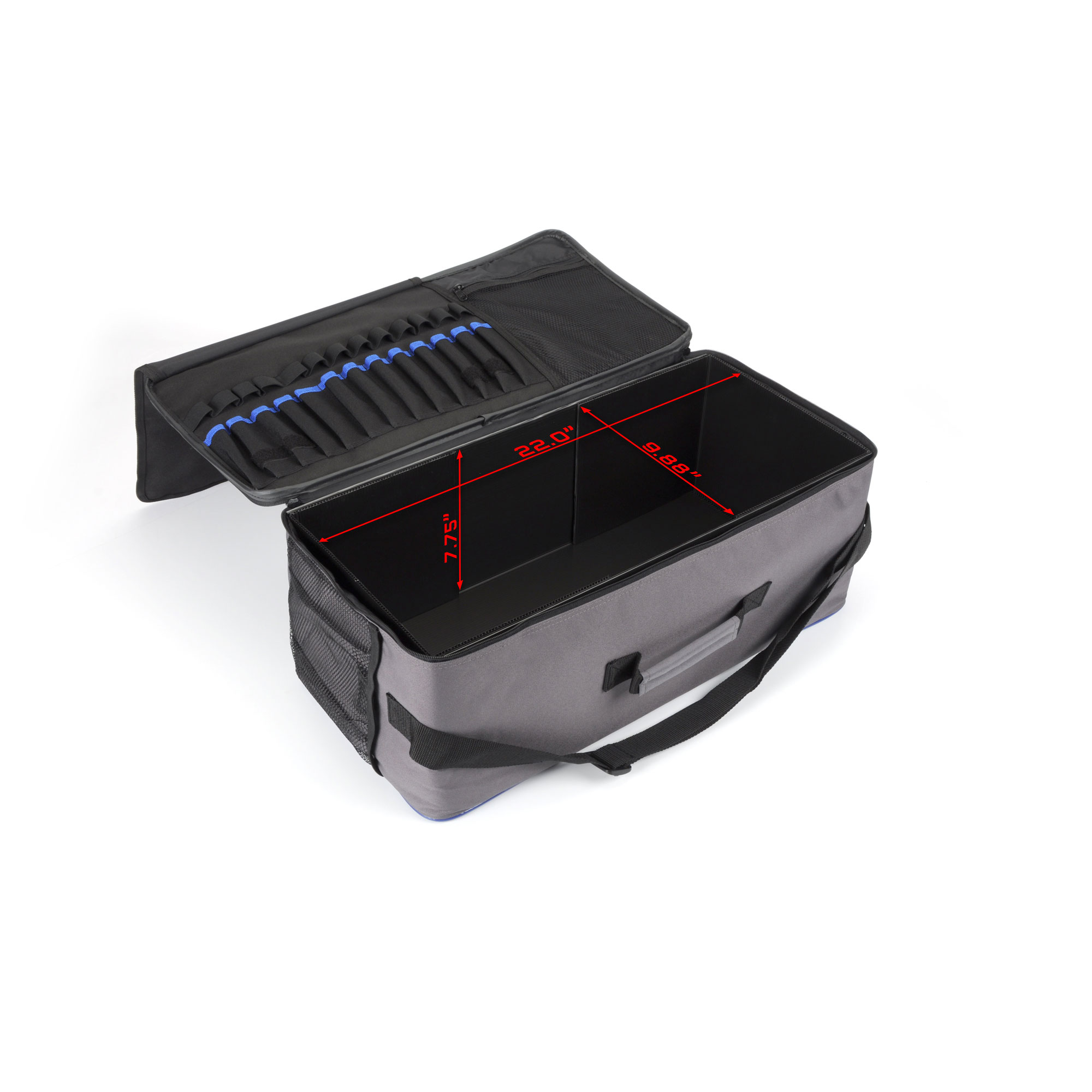 Overview
This is a Pro-Line Track Bag. Show up to the races in Style with Pro-Line's new Track Bag! The new bag features luggage quality zippers and material that displays your support with a huge P-L logo. The bag is supported by an inner corrugated plastic housing that protects your stuff and holds the bags shape. This multi-purpose bag will hold a bunch of tires, tools, chargers, batteries or basically anything you need to take you to the track, all while still being small enough to easily fit in the trunk of your car. The Track Bag features a 13 slot Tool Pouch and 3 see through mesh pouches for any extra tools, glue or hardware that you need while at the track. Pro-Line's Track Bag has an adjustable shoulder strap for easy transport and a completely open top for easy access to your stuff. The track bag is larger than Pro-Line's Tire Bag and measures 23" x 11" x 8". Pro-Line's new Track Bag is a must have addition to your race program – Order one today!
Product Fitments
No results for your given fitment filters
Product Specs
Product Width
11" (279 mm)
Product Length
23" (584 mm)