Pro-Line Racing -
Item No.
PRO830417
1/10 Bald Eagle T MC Front/Rear 2.2" Off-Road Truck Tires (2)
Ideal for Tracks where Slick Tires are Fastest
No More Grinding Tread Off Tires!
Refined Tires Shape for Best Possible Performance
Available in both MC (Clay) and S3 (Soft) Compounds
Tires Made in the USA, since 1982
(2) Bald Eagle T 2.2" Truck Tires
(2) Closed Cell Foam Inserts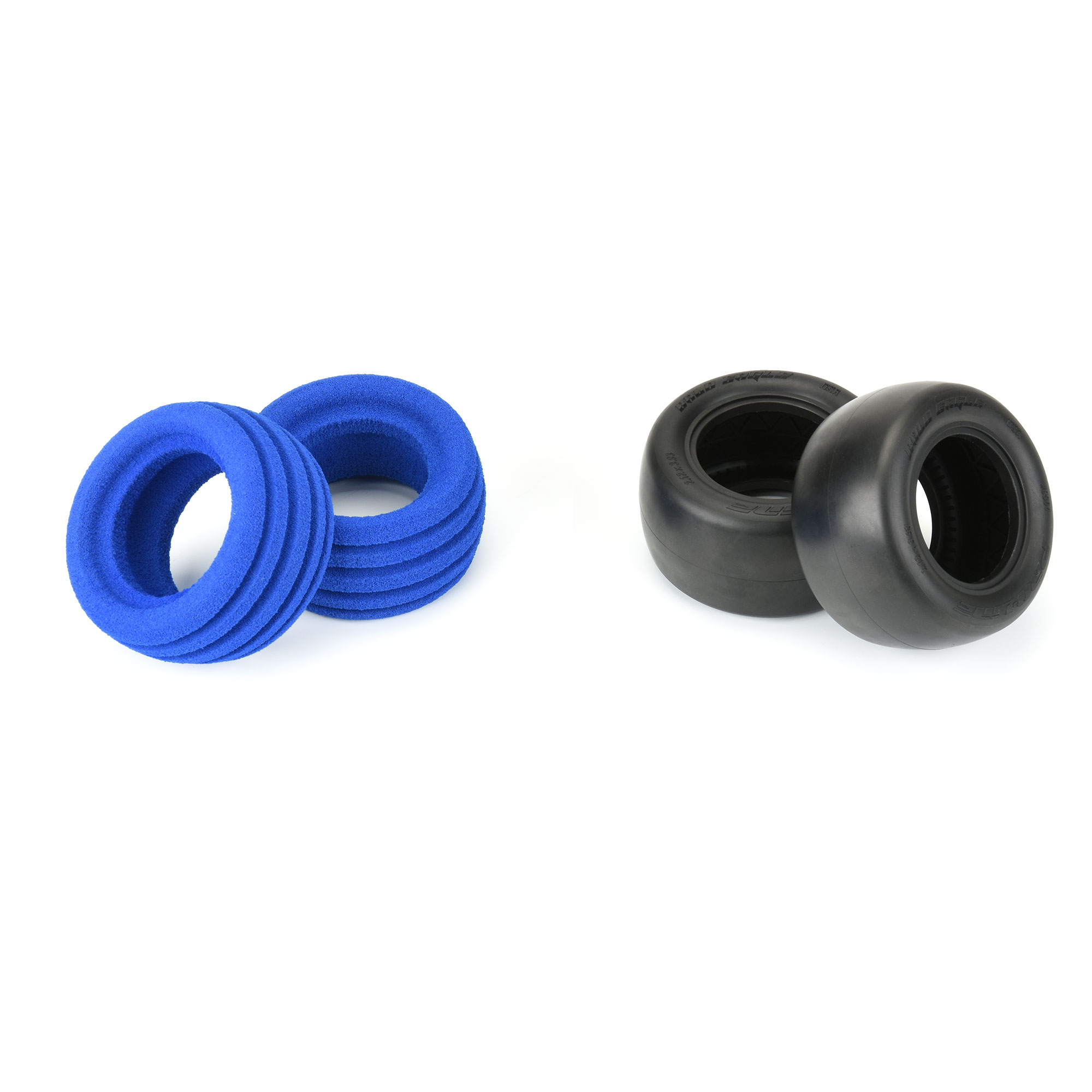 Overview
Pro-Line's Bald Eagle tires have landed! Introducing Pro-Line's ready-made Bald Eagle 2.2" slick tires for 1:10 Stadium Truck. Many indoor off-road racetracks now have crazy amounts of traction eliminating the need for traditional treaded tires. Pro-Line's Bald Eagle tires are made specifically for racers currently running full slick tires, saving time and effort from having to grind treaded tires down. The shape of the Bald Eagle tire has been expertly refined to give you the best possible performance and is available in both MC (Clay) and S3 (Soft) compounds to suit your current track conditions. Don't settle for anything less than the best in American-made, screaming eagle performance with Pro-Line's Bald Eagle tires!
Please note: All tires & wheels are sold in pairs, unless otherwise noted
PRO830417 | Bald Eagle T 2.2" MC (Clay) Off-Road Truck Tires (2) for Front or Rear (with closed cell foam)
Features
Ideal for Tracks where Slick Tires are Fastest
No More Grinding Tread Off Tires!
Refined Tires Shape for Best Possible Performance
Available in both MC (Clay) and S3 (Soft) Compounds
Tires Made in the USA, since 1982
Fits
2.2" Stadium Truck Wheels Front or Rear
Product Fitments
No results for your given fitment filters
Product Specs
Vehicle Type
Stadium Truck
Inner Tire / Outer Wheel Diameter
2.2 in
Product Width
2.12" (54 mm)
Package Type
Tires and Inserts
Track Surface
Indoor Clay
Wheel Position
Front/Rear
Insert Material
Closed Cell
Product Height
3.93" (100 mm)
Quantity Option
2 in a package