Overview
Pro-Line is proud to unleash the new standard in RC Detailing and Cleaning with the all-new RC Detail + Shine Spray! This large 18 oz. (532 ml) can is ideal for cleaning and restoring your RC Car to factory-fresh condition. Pro-Line's unique formula repels dust and leaves a shiny, clean surface finish without the greasy residue that is often left by other cleaners. The RC Detail + Shine Spray leaves a micro-thin layer of UV protectant that moisturizes and shields your parts from future dirt and debris. This spray can be used on the entire chassis, body, and any other plastic parts for maximum shine. Use frequently between runs to keep your car looking its best!
Please note: This item can ONLY ship via Ground shipping. No Air Mail or International Shipping is Available at this time.
Features
Cleans and Restores your RC equipment to Factory Fresh
Repels Dust and Leaves a Shiny, Clean Surface
Leaves a Micro-thin UV Protective Layer
No Greasy Residue or Appearance Leftover
Moisturizes and Protects Entire Chassis, Body, and Plastic Parts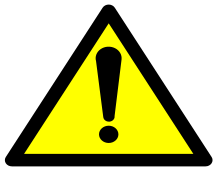 WARNING: This product can expose you to chemicals including 2.2 - Iminodiethanol, which is known to the State of California to cause cancer, and methanol, which is known to the State of California to cause birth defects or other reproductive harm. Fore more information go to www.P65Warnings.ca.gov. VOC Information: Product PWMIR = 0.18. Applicable California Aerosol Coating Category (Specialty: Vinyl/Fabric/Leather/Plastic Coating) Reactivity limit = 1.45. Conforms to ORMD guidelines. Meets California CARB compliance.