OS Engines -
Item No.
OSMG2088
O.S. Speed B21 Ronda Drake Pink Edition Pipe Combo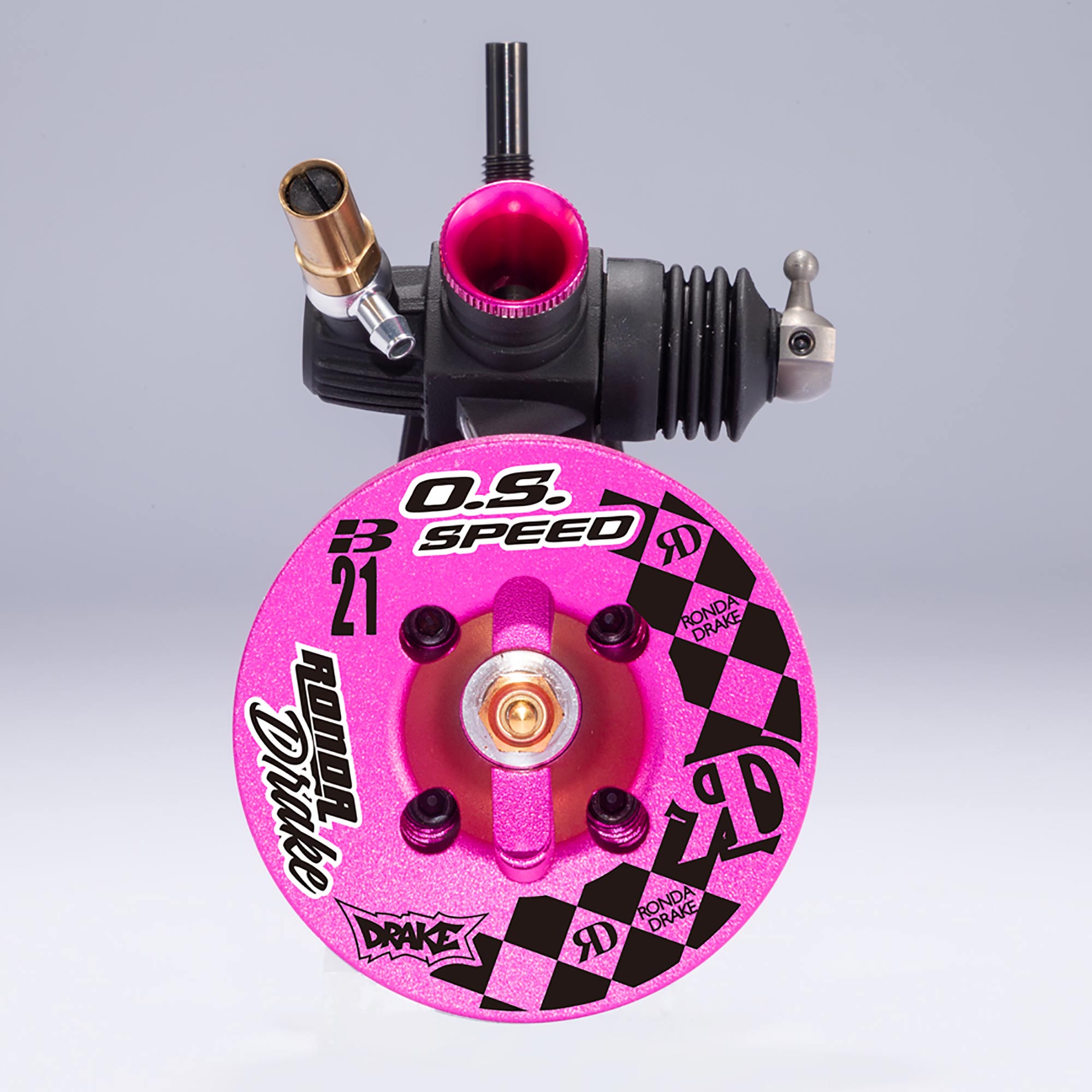 Overview
Featuring a unique semi-long stroke configuration, this engine also boasts a DLC crankshaft with larger double tungsten counterweights and a unique cylinder design that's exclusive to the Drake edition engines. These changes will provide smoother low end power and more overall torque.
The B21 Ronda Drake Edition is based off the B21AD (Same Specs as the AD2) and features a new Pink cooling head, head button with an o-ring to reduce vibration and keep dirt out, new carburetor ball, and different size Pink venturi.
Features
Ronda Drake's unique engine specs not used on any other O.S. Speed engine because it's Pink.
Great for buggy and truck racing.
Redesigned cylinder liner with optimized porting.
DLC crankshaft with larger double tungsten counterweight.
Semi-long stroke configuration.
Pink anodized 6.5 and 7.0 mm carburetor reducers.
Ceramic rear bearing.
21J carburetor.
O.S.SPEED P3 gold plug, great for medium and low speed torque performance, is also included
Product Fitments
No results for your given fitment filters