Team Losi Racing -
Item No.
TLR331056
Carbon Fiber Chassis, 2.5mm: 22X-4
Desert Classic Champion!
In his first race with the TLR Carbon Fiber Chassis for his 22X-4, Zeke Ballinger was able to win the 2021 Desert Classic Championship for Expert 13.5 4WD Buggy. With the Carbon Fiber Chassis, Zeke had the lightest car in the class giving him the acceleration to clear the tricky front triple jump for the full 5-minutes when other competitors had to double-single part way through the race. This advantage gave Zeke the inside track for the win and he took full advantage!
The TLR race team has found the Carbon Fiber Chassis to perform best when paired with the Carbon Front Steering to Gearbox Brace, and the Stiffezel Mud Guards to optimize the flex characteristics of the 22X-4.
Weight is the best way to improve the performance of your 22X-4. It makes the buggy handle better, stay flatter, accelerate harder, brake quicker, land smoother, and just go flat-out faster.
The 22X-4 2.5mm aluminum chassis weighs around 115g, while the 22X-4 Carbon Chassis weights in at 75-77g - a weight savings of 38-40g!
The massive 40g weight savings allows spec racers to run full-sized short batteries at near minimum weight.
Unlike most off-road Carbon Fiber Chassis that are cut from flat sheet carbon and require an aluminum front bulkhead for the chassis kick up, which effectively cancels out the weight savings, the TLR 22X-4 Carbon Chassis is laid and includes the front chassis kick up in the carbon plate so no extra weight is added back on!
Carbon Fiber is just awesome and it looks fantastic! Who doesn't like Carbon Fiber?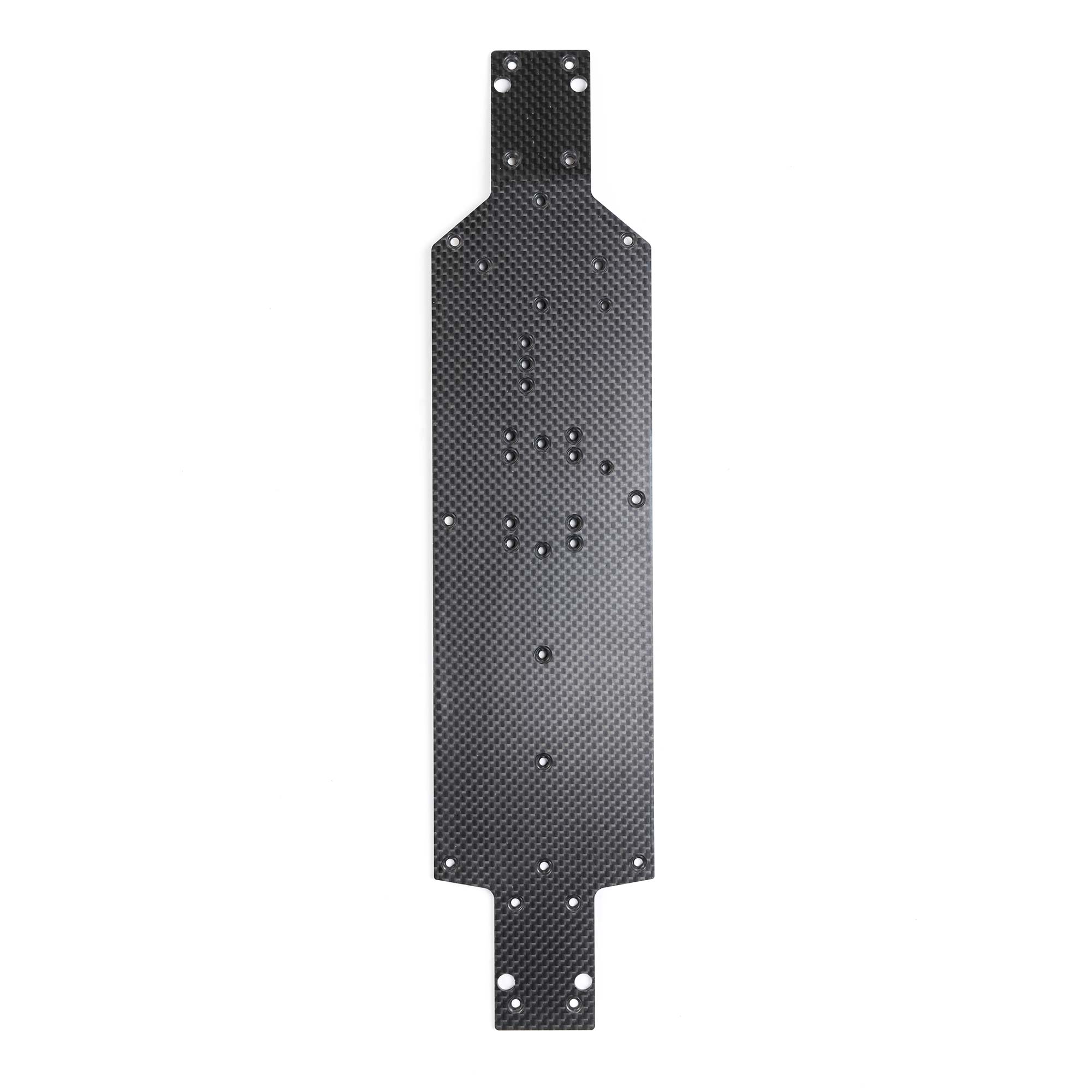 Product Fitments
No results for your given fitment filters