Pro-Line Racing -
Item No.
PRO270204
1/8 Velocity Front/Rear 17mm Buggy Wheels (4) White
Greater stability and connectivity
For use on standard 1:8 hexes and standard 1:8 tires
Extremely true finish
Made from high strength Dupont nylon
Made in the USA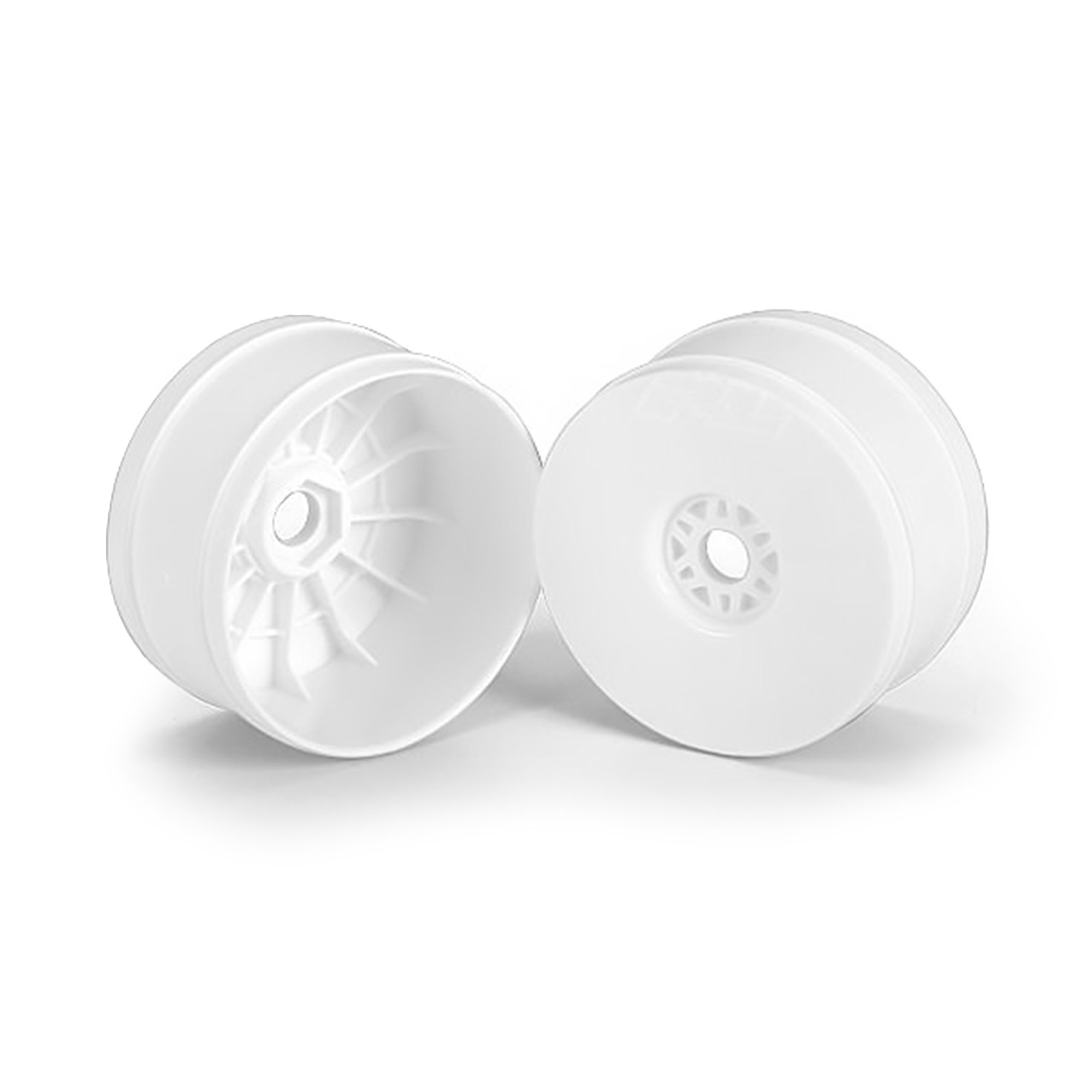 Overview
This is a pair of Pro-Line Velocity 1/8 Buggy Wheels. The Velocity wheels by Pro-Line are proudly made with a larger diameter and width to give your car more traction and stability.
The V2 of the Velocity wheels are 1.3mm wider and 3mm taller than the traditional size 1/8 wheels. All this transfers into a stiffer sidewall for less sidewall flex enhancing stability and connectivity with your 1/8 buggy. This is achieved by using the same size 1/8 tires that you use now. Simply stretch standard tires over the velocity wheels and you're ready to go.
Additional features include an integrated hot runner system when the wheel is produced. This allows the wheel to be molded to the tightest of tolerances and the ultimate in trueness. Accept no imitations on materials used either. The velocity wheels along with all Pro-Line wheels are molded from the Dupont nylon, the highest standards in nylon material in the market.
At the 2008 ROAR 1/8 Off-Road Nationals, nearly every Pro-Line driver reached for the latest in wheel technology with the velocity wheels. Drivers noticed an increase in stability and a reduction in lap times after their first use on the track.
Pro-Line Velocity wheels are the latest in wheel technology from a company that has over 35 years of mold design, mold making, and product production.
Please note: All tires & wheels are sold in pairs, unless otherwise noted
PRO270204 | Velocity White Front or Rear 17mm Wheels (4) for 1/8 Buggy
Features
Greater stability and connectivity
For use on standard 1/8 hexes and standard 1/8 tires
Available in yellow and white
Extremely true finish
Made from high strength Dupont nylon
Made in the USA
Fits
Product Specs
Product Height
3.27" (83 mm)
Quantity Option
4 in a package
Inner Tire / Outer Wheel Diameter
3.27 in
Product Width
1.65" (42 mm)
Wheel Position
Front/Rear