Pro-Line Racing -
Item No.
PRO907702
1/8 Valkyrie M3 Front/Rear Off-Road Buggy Tires (2)
Innovative Tread Pattern
Lightweight Design
Evolution of Slide Lock Tire
Added Versatility with Directional Sidewall
Made in the USA
(2) Valkyrie Off-Road 1/8 Buggy Tires
(2) Closed Cell Foam Inserts
Overview
This is a pair of Valkyrie 1/8 Buggy Tires. Introducing the Valkyrie 1/8 Buggy race tire, an evolution of our popular Slide Lock tire engineered for hard-packed, blue-groove, high-grip tracks.
The innovative tread pattern features strategically placed diagonal rows of lugs that meet up to form an optimized center lug pod. This arrangement has lightened the tire significantly while still maintaining great balance, forward traction, wear characteristics, and bump-handling stability. On the edge of the sidewall, directional tread lets you tune the Valkyrie to your specific track condition for added versatility.
Valkyrie is constructed on Pro-Line's latest generation carcass profile that utilizes a single arc to create the sidewall geometry, then transitions from the sidewall to the crown with a larger radius resulting in a rounder and less edgy appearance. This carcass provides a tailored fit to the wheel and insert package, making mounting a breeze. Racers can expect the Pro-Line Valkyrie tires to deliver improved consistency, drivability, and durability.
The Valkyrie is available in three popular compounds (M3 for watered tracks, S3 & S5 long wear for more abrasive dry tracks) and includes our latest generation closed cell foam insert.
Please note: All tires & wheels are sold in pairs, unless otherwise noted
Lab Certified Select Compounds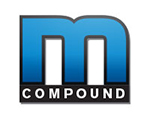 Maximum Compound Grip on Low Bite Surfaces
Compliant Carcass Produces Traction with Controlled Expansion
Medium Wear on Wet Surfaces
Use the More Firm Material for Higher Temps and Softer Material for Lower Temps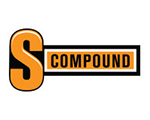 Latest and Greatest Ultra Long Lasting Compound
Substantial Leap Forward in Terms of Grip in Dry and Slick Conditions
Stays Stable Throughout Long Main Events and Does not Fade or Get Soft Near the End of a Race
Lab Tested Batches Guarantee Performance
Use the More Firm Material for Higher Temps and Softer Material for Lower Temps
PRO907702 | Valkyrie M3 (Soft) Off-Road 1/8 Buggy Tires (2) for Front or Rear
Features
Innovative Tread Pattern
Lightweight Design
Evolution of Slide Lock tire
Added Versatility with Directional Sidewall
Latest Generation Carcass for Improved Wheel & Insert Fitment and Easier Mounting
Made in the USA
Fits
1/8 Buggy Wheels Front or Rear
Product Specs
Product Width
1.68" (43 mm)
Package Type
Tires and Inserts
Track Surface
Race Hard Packed - Watered
Wheel Position
Front/Rear
Insert Material
Closed Cell
Product Height
4.3" (109 mm)
Quantity Option
2 in a package