Pro-Line Racing -
Item No.
PRO906117
1/8 Positron MC Front/Rear Off-Road Buggy Tires (2)
All-new Ground up Design for Maximum Performance
Futuristic Directional Tread Design
Angled Connected Bars for Maximum Forward Bite & Unmatched Corner Speed
Improved tire wear over previous race tires
Tune Performance by Choosing Tire Direction
(2) Positron 1:8 Buggy Tires
(2) Closed Cell Foam Inserts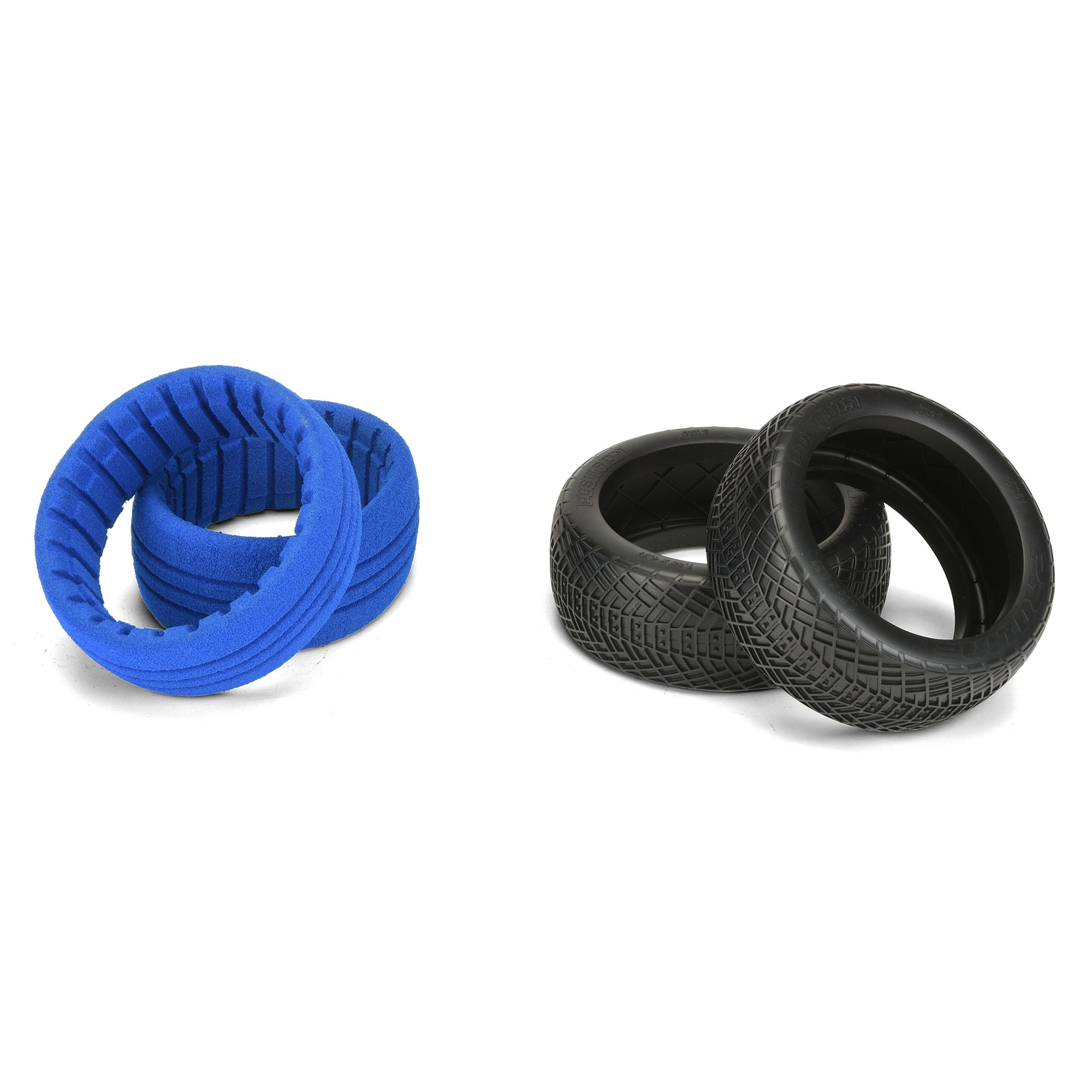 Overview
This is a pair of Positron 1/8 Buggy tires. The future of 1/8 Buggy Tire Performance is here with Pro-Line's Positron Tire! Designed from the ground up with a futuristic directional tread design, the Positron delivers true next-generation performance with improved grip and corner speed on indoor clay tracks. The tread design pays homage to the Electron and ION tire before it with the 2 center pins boxed in by connected bars for a familiar Pro-Line signature look. From there the connected bars shoot off at angles that have been specifically designed to provide maximum Forward Bite combined with unmatched Corner Speed all while lasting longer than the competition. The Positron is directional, which adds another tuning option for the racers always looking for that extra edge since it will perform differently depending on which direction it is run. Indoor season is upon us; get the best race tire for your buggy - the Pro-Line Positron!
Lab Certified Select Compounds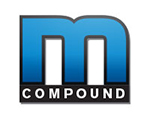 Maximum Compound Grip on Low Bite Surfaces
Compliant Carcass Produces Traction with Controlled Expansion
Medium Wear on Wet Surfaces
Use the More Firm Material for Higher Temps and Softer Material for Lower Temps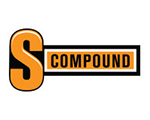 Latest and Greatest Ultra Long Lasting Compound
Substantial Leap Forward in Terms of Grip in Dry and Slick Conditions
Stays Stable Throughout Long Main Events and Does not Fade or Get Soft Near the End of a Race
Lab Tested Batches Guarantee Performance
Use the More Firm Material for Higher Temps and Softer Material for Lower Temps
Please note: All tires & wheels are sold in pairs, unless otherwise noted
PRO906117 | Positron MC (Clay) Off-Road 1/8 Buggy Tires (2) for Front or Rear
Features
Ground up Design for Maximum Performance
Futuristic Directional Tread Design
Angled Connected Bars for Maximum Forward Bite & Unmatched Corner Speed
Improved tire wear over previous race tires
Tune Performance by Choosing Tire Direction
Outlast the Competition
Made in the USA
Fits
1/8 Buggy Wheels Front or Rear
Product Specs
Package Type
Tires and Inserts
Track Surface
Indoor Clay
Wheel Position
Front/Rear
Inner Tire / Outer Wheel Diameter
3.3 in
Product Width
1.68" (43 mm)
Insert Material
Closed Cell
Product Height
4.31" (109 mm)
Quantity Option
2 in a package