Pro-Line Racing -
Item No.
PRO903302
1/8 Hole Shot M3 Front/Rear 4.0" Off-Road Truggy Tires (2)
Small pin design for the ultimate in responsiveness
A triumphant contender on blue groove to wet, hard packed surfaces
Square-lug technology throughout the tread design
Includes Closed Cell Foam
(2) Hole Shot 4.0" Tires
(2) Closed Cell Foam Inserts
Overview
This is a pair of Hole Shot 1/8 Truck Tires. The 1/8 Truck class has advanced significantly in the past few years from chassis configurations, suspension, drive train technology and other advancements. Wheels and tires are no exception to this and today, Pro-Line introduces the next generation of wheel and tire combination with the VTR line.
Now, the VTR line packs a bigger punch with the Hole Shot tread pattern. The Hole Shot tread has captured numerous regional and national events over the past decade. When you're looking to turn up the heat at a local, regional, or national level, check out the VTR series Hole Shot 1/8 Truck tire.
S3 is Pro-Line's latest and greatest compound that has been tearing up the track and winning races at the highest level. S3 is similar a Soft and long-lasting compound but S3 is a substantial leap forward in terms of grip in dry and slick conditions. Another massive improvement with S3 is that stays stable throughout long main events and does not fade or get soft near the end of the race. The S-compounds swep all the classes at the 2018 1/8 ROAR Nitro Nationals as well as the 2017 1/10 ROAR Electric Nationals! Don't get left in your competition's dust, take the win with Pro-Line's new S3 compound today!
Lab Certified Select Compounds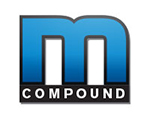 Maximum Compound Grip on Low Bite Surfaces
Compliant Carcass Produces Traction with Controlled Expansion
Medium Wear on Wet Surfaces
Use the More Firm Material for Higher Temps and Softer Material for Lower Temps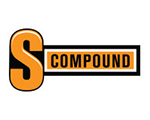 Latest and Greatest Ultra Long Lasting Compound
Substantial Leap Forward in Terms of Grip in Dry and Slick Conditions
Stays Stable Throughout Long Main Events and Does not Fade or Get Soft Near the End of a Race
Lab Tested Batches Guarantee Performance
Use the More Firm Material for Higher Temps and Softer Material for Lower Temps
Please note: All tires & wheels are sold in pairs, unless otherwise noted
PRO903302 | Hole Shot 4.0" M3 (Soft) Off-Road 1/8 Truck Tires (2) for Front or Rear
Features
Small pin design for the ultimate in responsiveness
A triumphant contender on blue groove to wet, hard packed surfaces
Square-lug technology throughout the tread design
Includes Closed Cell Foam
Made in the USA
Fits
1/8 Truck Wheels Front or Rear
Product Fitments
No results for your given fitment filters
Product Specs
Insert Material
Closed Cell
Product Height
5.52" (140 mm)
Quantity Option
2 in a package
Package Type
Tires and Inserts
Track Surface
Race Hard Packed - Watered
Wheel Position
Front/Rear
Inner Tire / Outer Wheel Diameter
4.0 in
Product Width
2.36" (60 mm)
Front or Rear
Front and Rear