Pro-Line Racing -
Item No.
PRO828617
1/10 Shadow MC Rear 2.2" Off-Road Buggy Tires (2)
Low Tread Height Ideal for When Ghost or Slicks are Fast
Outside Tread Matches Internal Webbing Exactly
Shadow Tread Provides Extra Tire Stability
Matches Popular Positron Tire Shape
Much Easier and Faster to Break-in
Made in the USA
(2) Shadow 2.2" Rear Buggy Tires
(2) Closed Cell Foam Inserts
Overview
This is a pair of Shadow 2.2" Rear Buggy Tires. Are you tired of burning down brand-new Positrons into ghost pins or slicks to be competitive at your track? Pro-Line has the solution for you! Introducing the Shadow 2.2" Buggy Rear Tire, which has the same Positron tire shape but requires much less grinding and burning in to get into the sweet spot. The tread of the Shadow matches the internal webbing exactly as if the internal webbing grew from the inside out. This provides consistent stability when running as ghost shadow tread while the short tread makes it easy to burn off when needing a full slick. Pro-Line just made it even easier for you to go fast at the track, get your pair of Shadow tires now!
Lab Certified Select Compounds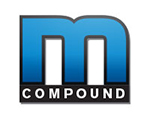 Maximum Compound Grip on Low Bite Surfaces
Compliant Carcass Produces Traction with Controlled Expansion
Medium Wear on Wet Surfaces
Use the More Firm Material for Higher Temps and Softer Material for Lower Temps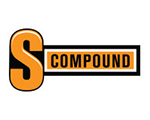 Latest and Greatest Ultra Long Lasting Compound
Substantial Leap Forward in Terms of Grip in Dry and Slick Conditions
Stays Stable Throughout Long Main Events and Does not Fade or Get Soft Near the End of a Race
Lab Tested Batches Guarantee Performance
Use the More Firm Material for Higher Temps and Softer Material for Lower Temps
Please note: All tires & wheels are sold in pairs, unless otherwise noted
PRO828617 | Shadow 2.2" MC (Clay) Off-Road Buggy Rear Tires (2) (with closed cell foam)
Features
Low Tread Height Ideal for When Ghost or Slicks are Fast
Outside Tread Matches Internal Webbing Exactly
Shadow Tread Provides Extra Tire Stability
Matches Popular Positron Tire Shape
Much Easier and Faster to Break-in
Closed Cell Foam Included
Made in the USA, since 1982
Fits
2.2" 1/10 Rear Buggy Wheels
Product Specs
Insert Material
Closed Cell
Product Height
3.3" (84 mm)
Quantity Option
2 in a package
Package Type
Tires and Inserts
Track Surface
Indoor Clay
Inner Tire / Outer Wheel Diameter
2.2 in
Product Width
1.67" (42 mm)