Pro-Line Racing -
Item No.
PRO829103
1/10 Hole Shot 3.0 M4 4WD Front 2.2" Off-Road Buggy Tires (2)
Latest Generation Race Tire Carcass for Unmatched Performance
Iconic Hole Shot Style Small, Square-lug Technology Throughout Tire
Long-Lasting Closed Cell Foam Included
Outer Pins are Angled to Resist Catching Ruts
(2) Hole Shot 3.0 2.2" Buggy 4WD Front Tires
(2) Closed Cell Foam
Overview
This is a pair of Hole Shot 3.0 2.2" Buggy 4WD Front Tires. Pro-Line's innovation team is proud to bring you the Hole Shot 3.0 front tire featuring the latest generation race tire carcass for maximum performance combined with longer-lasting waterproof closed cell foam included. The unique mini-pin Hole Shot design has remained virtually unchanged since it has already proven to provide the optimum level of traction in dusty, hard-packed, and grooved conditions. The Hole Shot 3.0 is the new must-have tire in everyone's racing arsenal, so get some today!
Lab Certified Select Compounds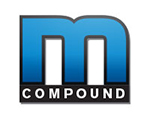 Maximum Compound Grip on Low Bite Surfaces
Compliant Carcass Produces Traction with Controlled Expansion
Medium Wear on Wet Surfaces
Use the More Firm Material for Higher Temps and Softer Material for Lower Temps
Please note: All tires & wheels are sold in pairs, unless otherwise noted
PRO829103 | Hole Shot 3.0 2.2" 4WD M4 (Super Soft) Off-Road Buggy Front Tires (2) (with closed cell foam)
Features
Latest Generation Race Tire Carcass for Unmatched Performance
Iconic Hole Shot Style Small, Square-lug Technology Throughout Tire
Long-Lasting Closed Cell Foam Included
Outer Pins are Angled to Resist Catching Ruts
Made in the USA, since 1982
Fits
2.2" 1/10 4WD Front Buggy Wheels
Product Specs
Compound / Hardness
Super Soft
Inner Tire / Outer Wheel Diameter
2.2 in
Product Width
1.26" (32 mm)
Package Type
Tires and Inserts
Track Surface
Race Hard Packed - Watered
Insert Material
Closed Cell
Product Height
3.35" (85 mm)
Quantity Option
2 in a package
Tire Compound
M4 (Super Soft)